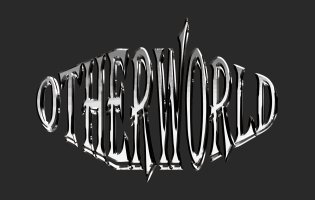 ARCHIVE 2001
SUNDAY, December 30th, 2001....Well as 2001 draws to a close we can look back over another year. A year of many ups and downs, but we will always look back with fondness as this was the year we released our debut, 'Monument To The End Of Time'. 6 months ago we finally got the finished editions in our hands, (although it seems alot longer ago than that!) and we've spent the rest of the year trying to spread the word around as much as possible. We have received good hits for our full length songs we have posted around the internet and have had a bit of airplay for a couple of the tracks. For the band, things seem to be moving a little slowly but when we consider it is only 6 months since we finished the c.d. we still have a lot of work ahead of us in the new year to continue promoting it.
We start the New Year with a gig at the Seaton Hotel on January the 25th, unless we can fit something in before that. Then hopefully it will be full swing with promo activities and more and more shows. Our recent C.D launch was only our 20th show as OTHERWORLD so we are hoping to increase that number of the coming year.
Anyway, thanks alot to those who supported us in our quest in 2001 and hope to see you at some shows in 2002!!! When we have some more news we will archive this 2001 stuff and start a fresh slate. Once again, thanks alot!!
SUNDAY, November 11, 2001....This week we announce our upcoming CD Launch, where we will officially release 'Monument...' to the public with a party gathering at RAGLAN'S HOTEL, 109 Waymouth St., Adelaide city. We will go onstage at approx. 10.30, playing all the material off the CD as well as new material we have worked on since the recording. There will be only a $5.00 door charge and the CD will be on sale at a special price. As this will be totally our night we will also program all the music for the evening to keep the whole night in a similar vein to what OTHERWORLD is all about. We really hope to see you all there as this would be a special night for us after all the hard work we have put into the CD!!
MONDAY, October 29, 2001....Firstly some disappointing news for us this week, with this Friday night's gig at The ROCKPOOL has been cancelled so better not turn up as we won't be there....The gig should be re-scheduled at a later date so we will keep you posted. Played the show last Friday night at The STADIUM TAVERN @ Hindmarsh. Night started off quietly but ended up picking up with the crowd seeming to really enjoy it.
We have now posted another song up @ mp3.com.au. We've put up SELF PRESERVATION which we have received alot of feedback from people who have bought the album so we thought we'd let a few more people hear it and see what they think. It's a bit different from the rest of the songs on the album so should give people a broader idea of what we are about....check it out and download it...for free!!
SUNDAY, October 7, 2001....Some very good news this week with our song 'Everything and Nothing' doing extremely well on the Aussie MP3.com site (there is still a link below in last weeks news). We can't actually give an accurate total of number of songs on MP3 AU as each chart only lists the top 100 songs but we know the first week the song was up there it was ranked around the 2700 mark. Now the following stats are in.......
Track Title: Everything And Nothing
Track Charts
Genre...........Rank
All...............#94
Heavy.Rock............#1 (!)
Pop/Rock.......................#9
Rock...........#2
Pretty cool, huh? This means the song is getting regular listens and downloads all over the site so if you haven't. go and check it out! (Link below). Played our gig at the Gaslight last night and all went extremely well. It really is a friendly place. Cool to see a few people beginning to know and even sing our tunes!
We also now have the album available at the following outlets:
VERANDAH MUSIC, 182 Rundle St., Adelaide.
THE MUSES, Rundle Mall, Adelaide.
METAL MAYHEM, Flinders St., Melbourne.
MR. MUSIC, Florence St., Pt Pirie.
More to follow.....
MONDAY, October 1, 2001....Couple of updates this week! We have added a REVIEWS section to our ALBUM page. Just one review there so far but we are hoping to add to this over the coming months.
We also have the song 'Everything and Nothing' up for mp3 download on the Australian version of MP3.com. Check it out at the link below: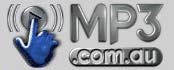 In other news, a couple of Sundays back, Adelaide's 3D Radio's POWERSURGE program played the song 'The Last Man'. We have also sent a CD to JJJ's 3 HOURS OF POWER and are hoping to hear something on there soon!
Finally, keep in mind we are playing a show this coming Saturday night at THE GASLIGHT TAVERN. It will be one of our 3 hour shows so come down for a full night of hard rockin' frenzy.......
SUNDAY, September 9, 2001....Things are motoring along just nicely! The pages we have up at KNAC.com, MP3.com and Guitar9.com have really increased our hits over the last fortnight. Now we'd like to ask our visitors a very small favour. During your visit could you take the time to sign our Guestbook which is located at the bottom of our Contents page. We would love to hear your thoughts on the album, the site or the band in general, either positive or negative.
We have now included a link to our page at Guitar9's Guitar Music site on our Album page enabaling visitors to purchase the CD across the net from a secure site using your credit card. We hope this will assist you in getting a copy of "Monument...". Cheers!!
SUNDAY, September 2, 2001....A few sites around the net are starting to feature OTHERWORLD by either putting up some sound samples from the album or by actually selling it off their sites. Here are a few of the sites that are helping us out!!
KNAC.com are offering a free full length mp3 download of the song 'Everything and Nothing' on the FREE MUSIC page of their site along side such bands as ARMOURED SAINT and WAR AND PEACE.
MP3.com are another site offering a mp3 download of 'Everything and Nothing', but also features both Hi and Lo Fi streams so you can have a listen before you download.
And finally the good people at Guitar 9 records's Guitar Music division are offering the CD, 'Monument to The End Of Time' for sale at the following page: www.guitar9.com/guitarmusic9/monumenttotheend.html. This provides the perfect opportunity for overseas buyers, particularly in the U.S. to buy directly from a secure site, with delivery from 24-48 hours. By visiting this page, sound samples of 'The Last Man', 'Everything and Nothing' and 'My Soul, Not Yours' can also be listened to in streaming Real Audio.
Please check them out and show the support they have shown us. Thanks!!
MONDAY, August 27, 2001....Just some quick news today. As we are accumulating a few shows we thought we'd put them up as list so you check them out in one spot and hopefully make it to one or two of the shows to see what we are about live. Here's whats coming up.....
Saturday, 6th of October, 2001...Gaslight Tavern, Brompton, Adelaide.
Friday 26th of October, 2001...Stadium Tavern, Hindmarsh (Manton St., 11pm-3am).
Friday, 2nd of November, 2001...The Rockpool, Salisbury.
Friday, 16th of November, 2001...Seaton Hotel, Seaton, Adelaide (from 8.30).
For more info you can check out our GIG GUIDE. The above shows are all 3 hour or more shows and we play a mixture of all our originals, including some not on the album as well as some hard rockin' covers.
SATURDAY, August 19, 2001....Played a bit of an impromptu performance at the Gaslight Tavern on Thursday night. Bashed out 4 songs at the regular Thursday night to a very good reception. Managed to shift a few CD's which made the night all in all, very worthwhile, as we'll be back there next month with a full night's entertainment!!
In extra news we have now posted a full length song from 'Monument...' at mp3.com so if you were wanting to check out a full version as opposed to the clips on our sound page check out "Everything and Nothing".
And in related news we've changed the sound samples on the Sounds page. They are now Real Media files, so with a Real Audio player you can listen to them with a quicker download than when they were mp3's. Check them out....
SATURDAY, August 11th, 2001....Played a short, sharp and shiny set at Breakers last night which all went well. Managed to secure another date for November. It will be at The Rockpool out at Salisbury on the 2nd of November. Both at this date and the coming Gaslight gig we will be playing our 3 set show so we will be packing in all our originals as well as a few covers. Starting to get a bit of feedback from the CD and all seems very positive so far.
SATURDAY, August 4th, 2001....We now have the finished product in our possession and are ready to take orders. Please contact us thru our contact link (or .....otherworldrocks@hotmail.com).... to find out how to order directly from the band. We will be playing our first gig back in action after time off during the recording at Breakers Pool Hall in Light Square, Adelaide this coming Friday night. We go on at Midnight so come along and hear some tracks off the new album played live.
We are also currently sending the cd's off overseas seeking a distributor and are preparing to get it into shops before our planned launch which we hopefully will announce shortly.
And finally we have some samples from 'Monument' up on our sound clip page which we will rotate periodically so check it out and then check back for more updates.......
FRIDAY, July 6th, 2001....As the album is nearing delivery to us we've put up the purchasing details on the album page.
SUNDAY, July 1st, 2001....We've decided to totally revamp the site as we prepare to release our debut album, 'Monument to the End Of Time'.
All the artwork and a remastered version of the recording is now with the manufacturer and we should have the c.d's back within weeks. Please check our album page for more release dates/information.
CONTENTS / ALBUM / BIO / GIG / LINKS